Hi there, it's been a while. Somewhere down the line life happened and wait, not one, not two, but three Vintage Computer Festivals have happened since my last blog post. Three that I participated in, that is.
Seeing people that are not projected on square glass pieces was more time consuming than anticipated, and so typing text into this little square glass piece had been down prioritized. After a distant panic of one of my readers about "All good things…" meaning an end of this blog, I did promise some updates.
Last year I had signed up for a booth at VCF east to show off some of my little adapters, like the ROMY redesign that I had made as a starter project. I got a bit of cold feet last minute as three tiny PCBs on a large table are everything but impressive, and so – as there were no other Amiga booths present – decided to just bring a few machines. It turned out to be a great event and I got to know a lot of the local vintage community in person, including the amazing Liza Loop, who told me about the BBQ parties she had with Jay Miner back in the day. These stories are what we are here for, at the end of the day. There is a lot of technology out there, and a lot of PCBs everywhere, but the history of our technology tells us the tale of Silicon Valley and its dreams.
In October Chris Hooper and I made it up to AmiWest in Sacramento. It turned out to be a lot smaller than I anticipated (and I anticipated for a good 30 some years here, this was my first AmiWest), and a lot better. I had just picked up an A4091 SCSI controller on my travels to Germany before, and we were chit-chatting that with the Dave Haynie Archives and this board, we could indeed do a reproduction of the board. That's crazy talk. Or is it now.
It was a busy winter for Chris and me, and by April I traveled to VCF East with three reproduction A4091 boards in my bag and equipped with a slide deck to give a talk about this project.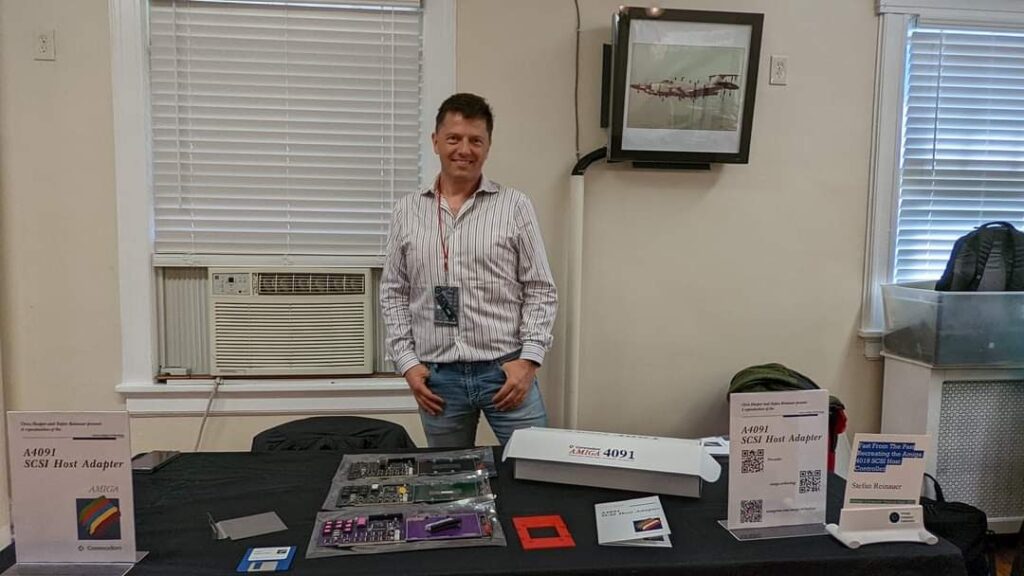 And heck, of course I had the faint hope to meet Dave Haynie, the guy who contributed so much to the Amiga 3000, Zorro III, A4091 and the Amiga overall.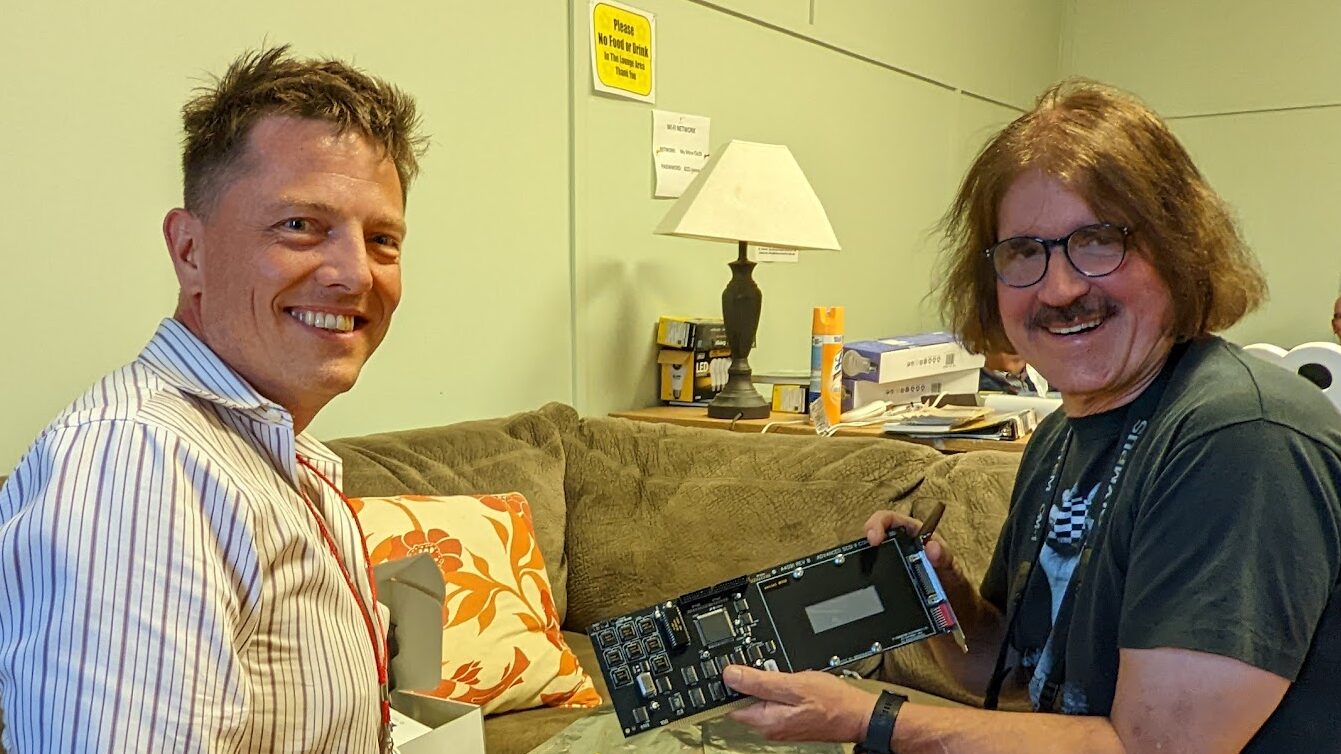 And Dave was indeed there and …: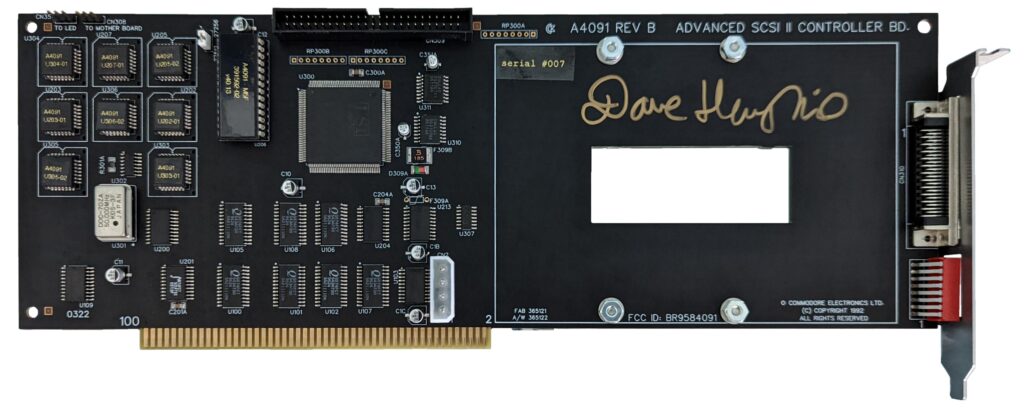 The ReA4091 turned out to be a great success and many more people showed interest than we expected. Lively discussions happened in German and in English.
And by VCF West in August 2022 Chris and I finally got to present our project together.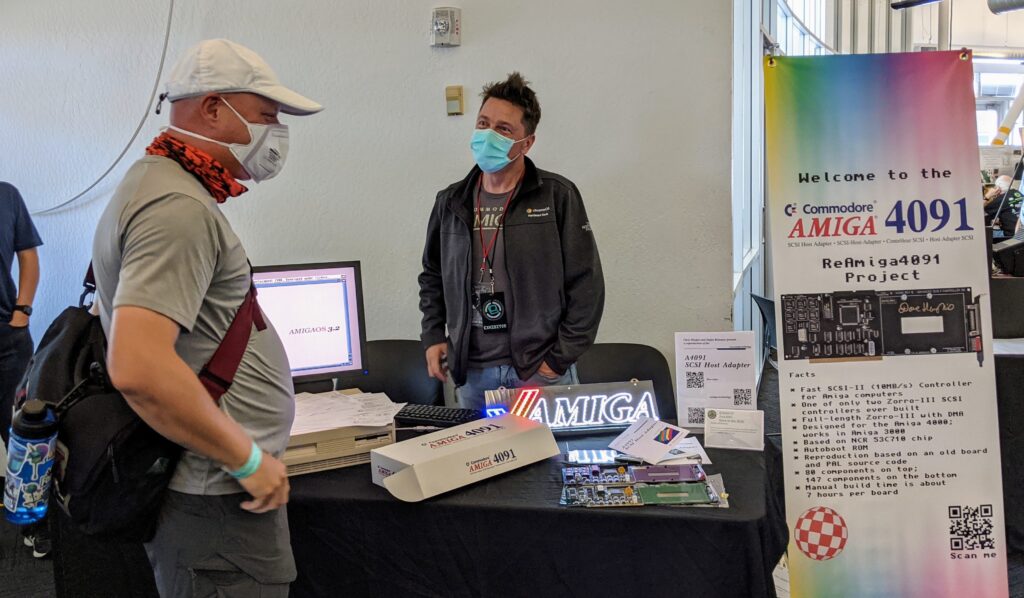 Even our cool banner made it just in time!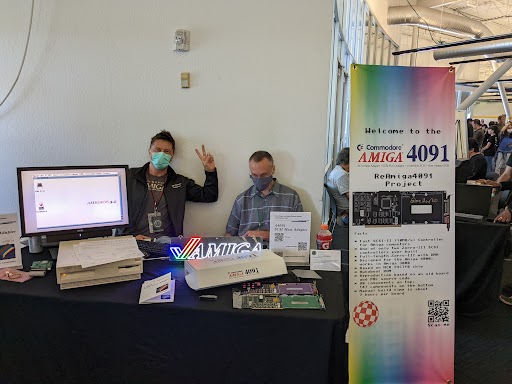 Overall, we spend a lot more time doing this project end-to-end than I had originally anticipated, and so we are looking forward to bringing this project over the finish line, with everything that it takes. Will we be making another SCSI controller? Maybe. Maybe not. It will be nice to work on something else for a while. But the design will be out there. If you build a design on top of this, please send us one that you make.