I've heard of the whole Chinese relabeling industry, but in the past I have always been lucky with my eBay purchases. Until this last time.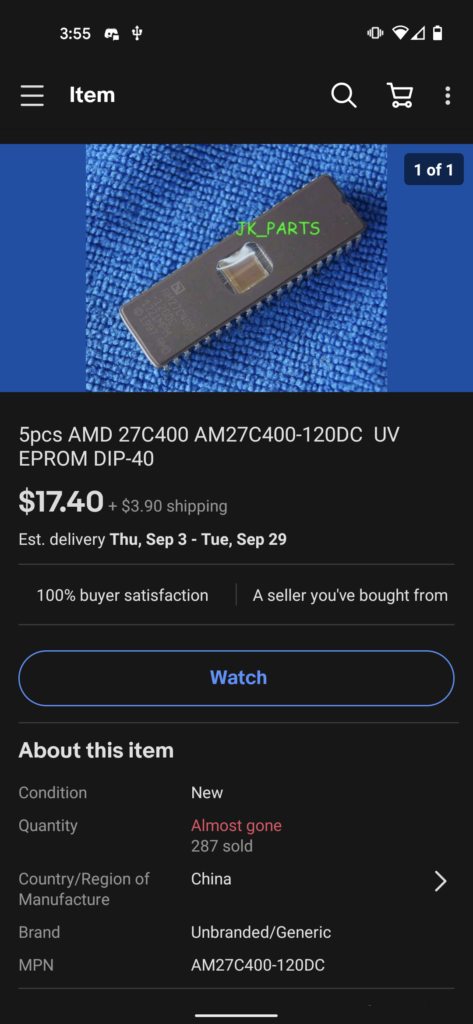 I kept ordering a number of times from the same folks on eBay, but it seems that they ran out of genuine AMD 27C400-120s and decided to ship relabeled Toshiba -150 parts instead.

The large window of the flash parts that were actually delivered was immediately making me suspicious though, and luckily my GERMANY made fiber glass scratching pen found a good use as a detective in this case.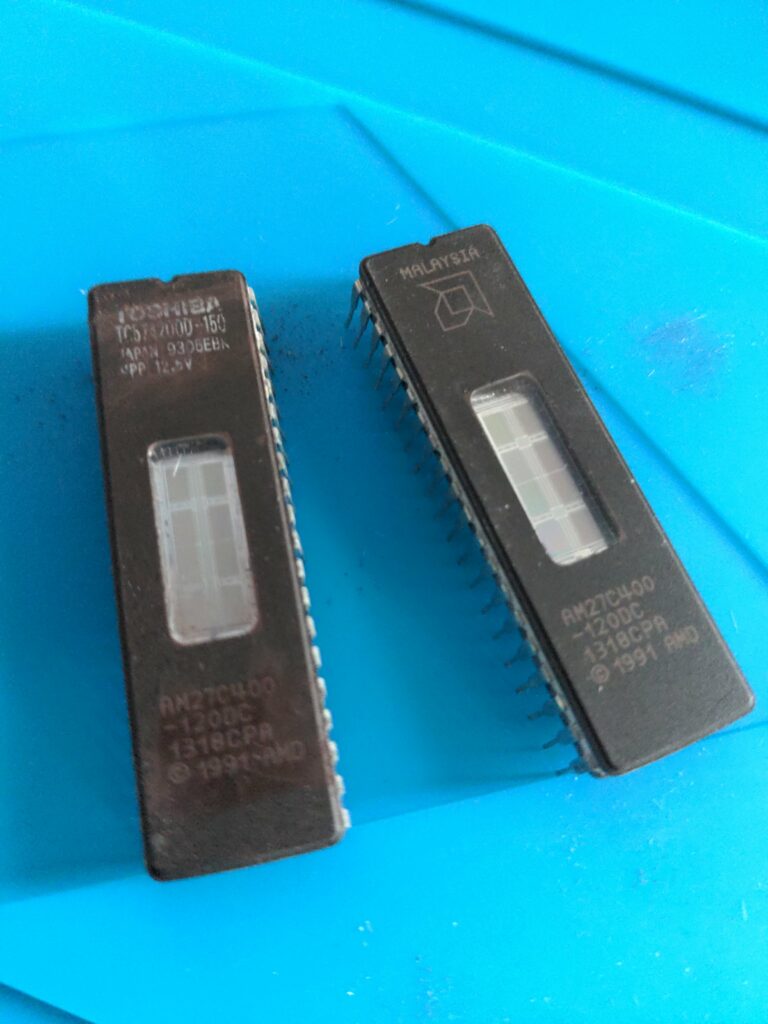 A few light rubs over the inscription reveals the Toshiba TC574200-150 nature of it all. Reached out to the seller for a refund.
… to be continued …