A few days ago I did some temperature measurements with my zz9000 graphics card from MNT GmbH in Germany, which turned out to be surprisingly hot. It started out as a test of the CPU temperature of my freshly overclocked MC68060RC50 (rev6) running at 100MHz, when I noticed that the graphics card seemed to run hotter than the CPU.
Particularly the FPGA and the two capacitors C154 and C155 were transforming a lot of electricity into hot air.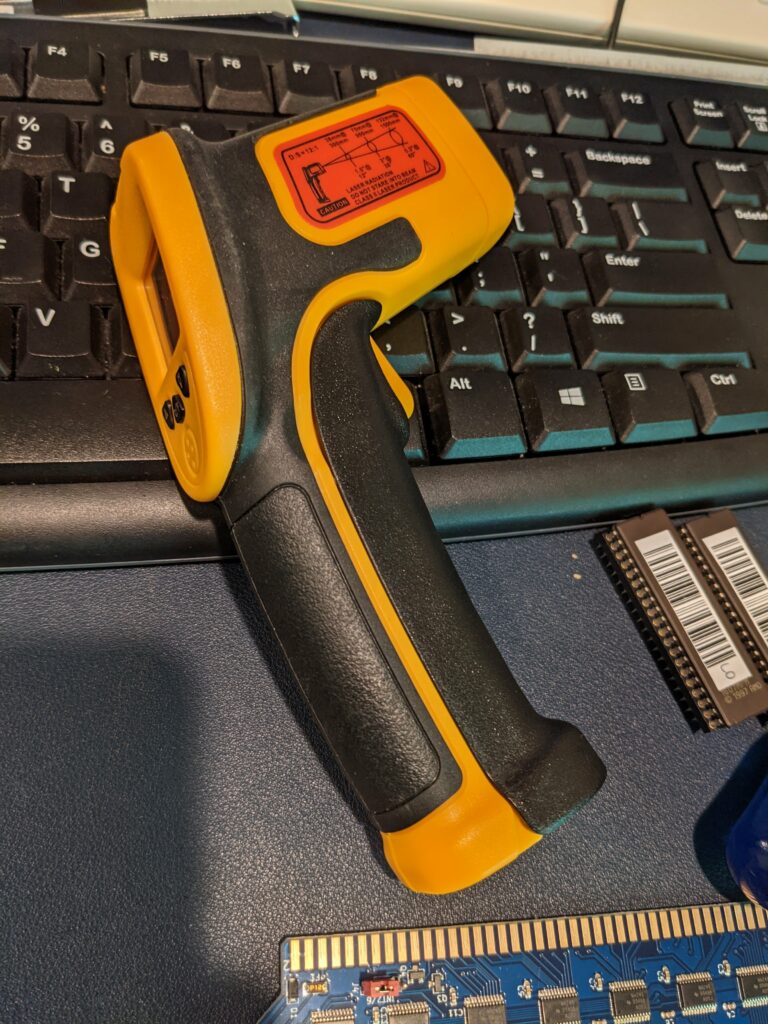 One day later, after installing Linux/m68k from scratch over night, the Amiga 4000 didn't boot anymore. Of course I thought that I killed the CPU. 100% overclocking can't be good, right?