Ok. I have to make a confession. I'm really awful at keeping organized. And if I let my inner engineer engineer out for an evening or two, it can get pretty messy and it starts looking like my cat Katze's bed, a wonderfully cozy place full of toys and no space to be: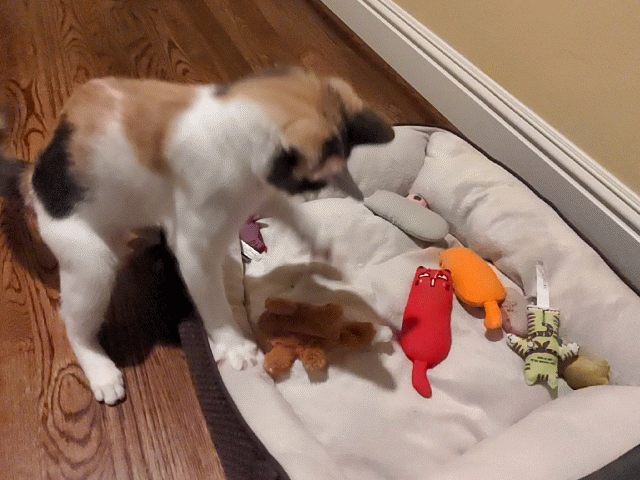 Alright, I admit another thing. My space looks way worse. That's mostly because Katze has not figured out how to order toys on the internet (yet):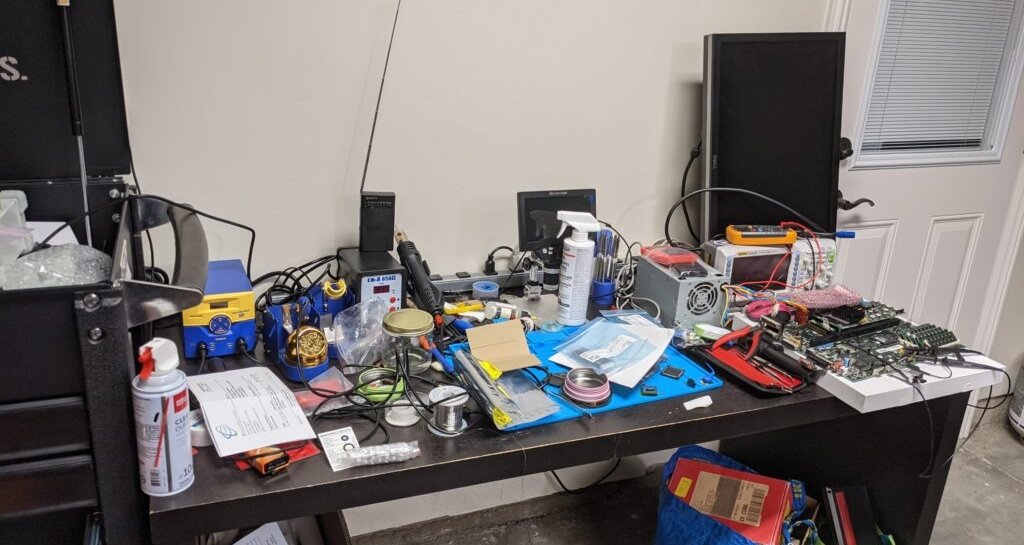 So on Friday evening I just couldn't stand the mess anymore and I stopped by at Home Depot for a solution, which I found in a nice 10in wide wooden panel that the friendly man with the giant saw cut into three pieces, two of them 10in long and one 5ft.