Ok. I have to make a confession. I'm really awful at keeping organized. And if I let my inner engineer engineer out for an evening or two, it can get pretty messy and it starts looking like my cat Katze's bed, a wonderfully cozy place full of toys and no space to be: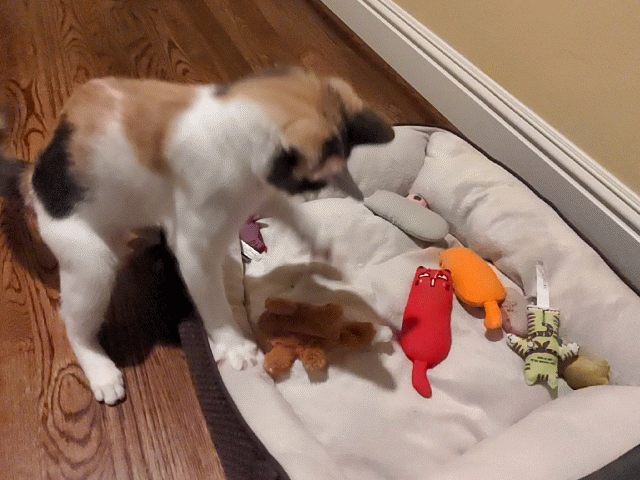 Alright, I admit another thing. My space looks way worse. That's mostly because Katze has not figured out how to order toys on the internet (yet):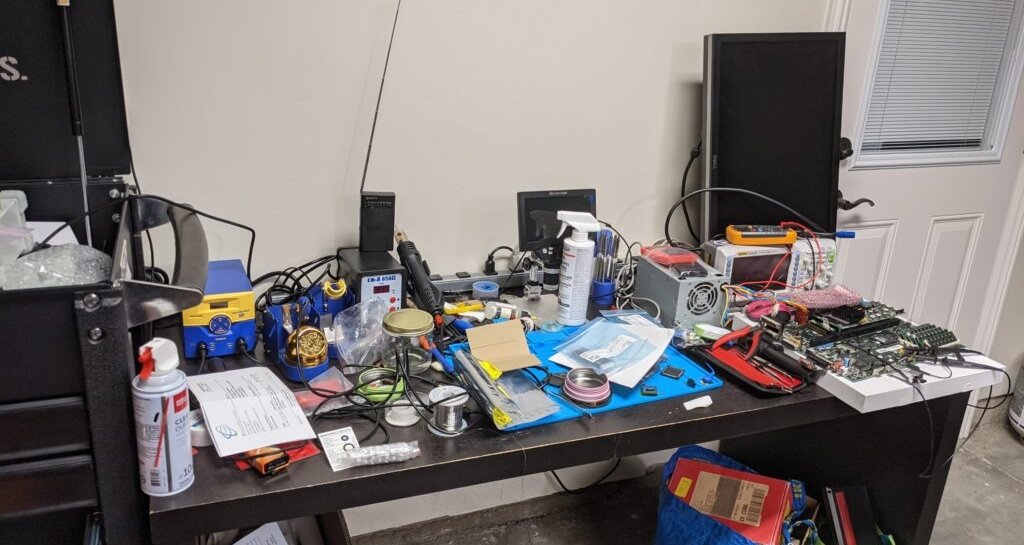 So on Friday evening I just couldn't stand the mess anymore and I stopped by at Home Depot for a solution, which I found in a nice 10in wide wooden panel that the friendly man with the giant saw cut into three pieces, two of them 10in long and one 5ft.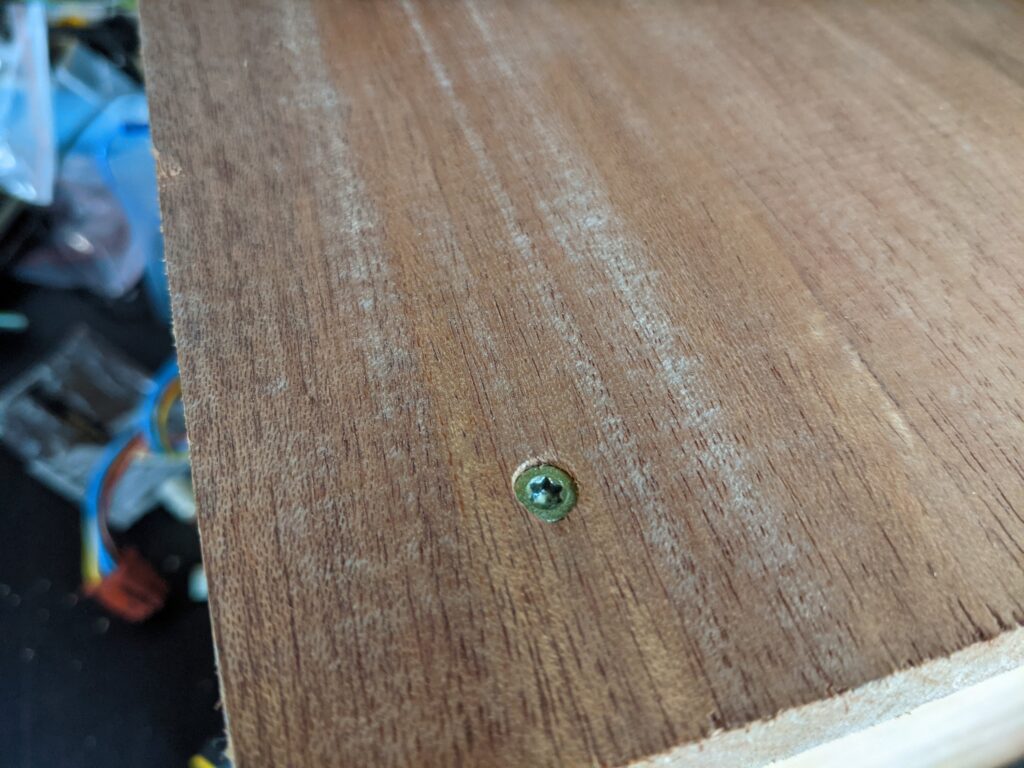 Back at home and a few minutes later, the lab desk extension for my cheap IKEA desk was done. But when moving the table around, the whole thing came crashing down on one side, because of course the extension is pretty exactly as big as the desk.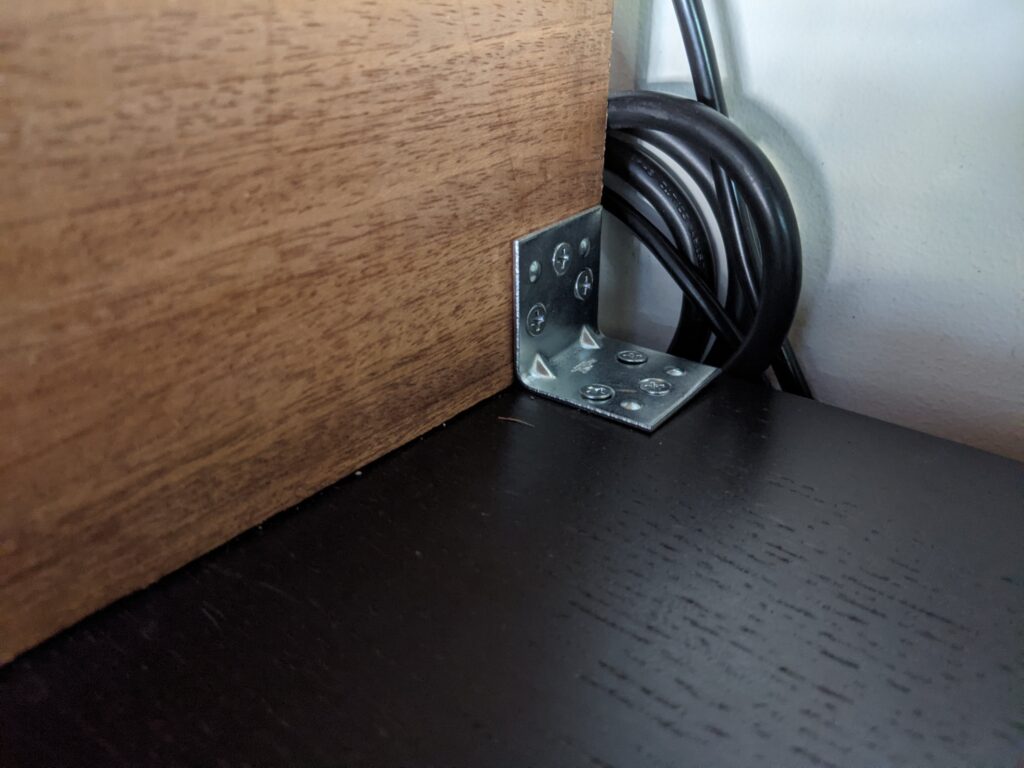 Ok, still had some angled brackets from when I was repairing the backyard door. That will keep the concoction in place. It looked decent, but something was missing…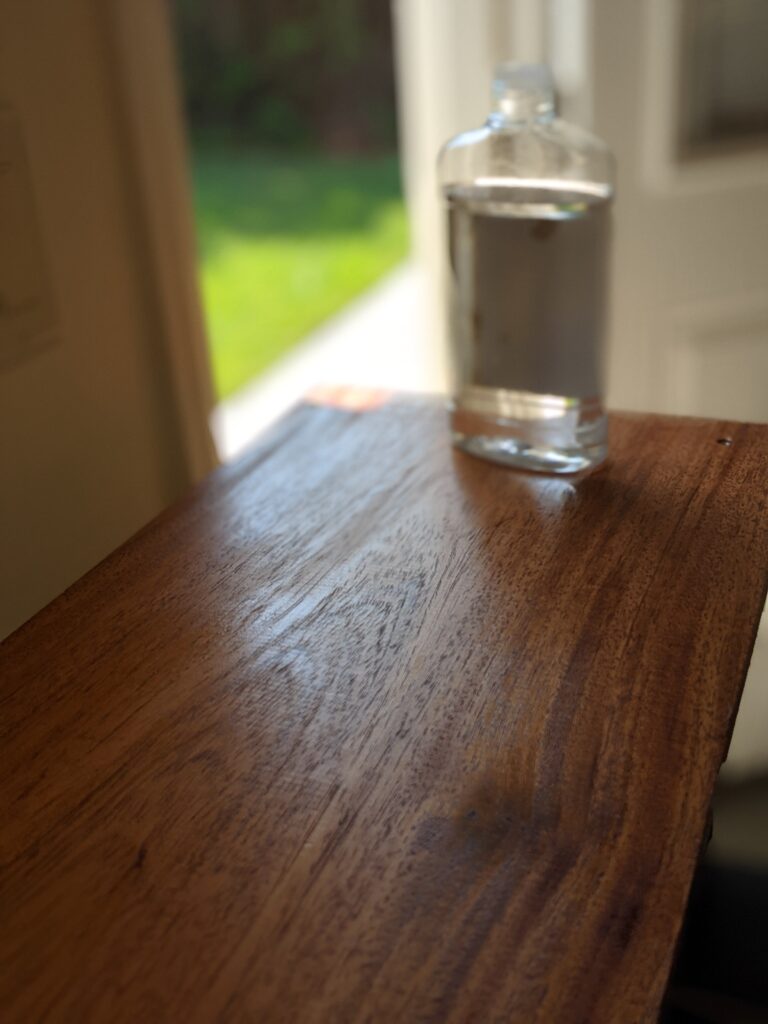 IKEA names crack me up. I had a bottle of BEHANDLA (or maybe SKYDD or STOCKARYD) around that was almost full. It makes such a difference and gives a very shiny surface that looks amazing in the sun.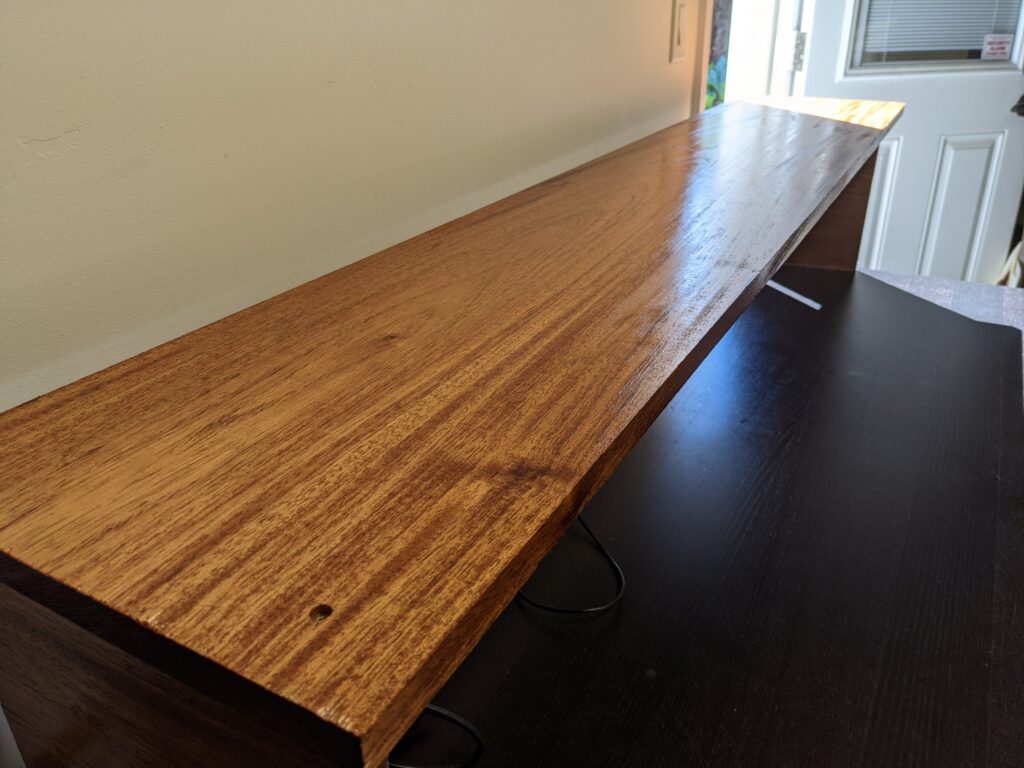 I'm so impatient, but with the heat wave and the illegal temperatures in the garage, the oil dried fairly quickly, so after sunset I got to put all my toys back, and VOILA: My new EE lab