… When I have been playing my overclocking games, I was sourcing a lot of oscillators from eBay. One thing I noticed was that there are a lot more choices for modern SMD oscillators than for the old DIP14 tin cans. As a matter of fact, I found 50 and 100MHz oscillators in all sizes quite easily, but what if you want to go up gradually, say 105 or 108 MHz? Maybe I looked in the wrong places, but I was out of luck.
A solution had to be found, and that was to put a rock under the clock to make it fit. And of course I was just looking for a project simple enough to try and build something with KiCad.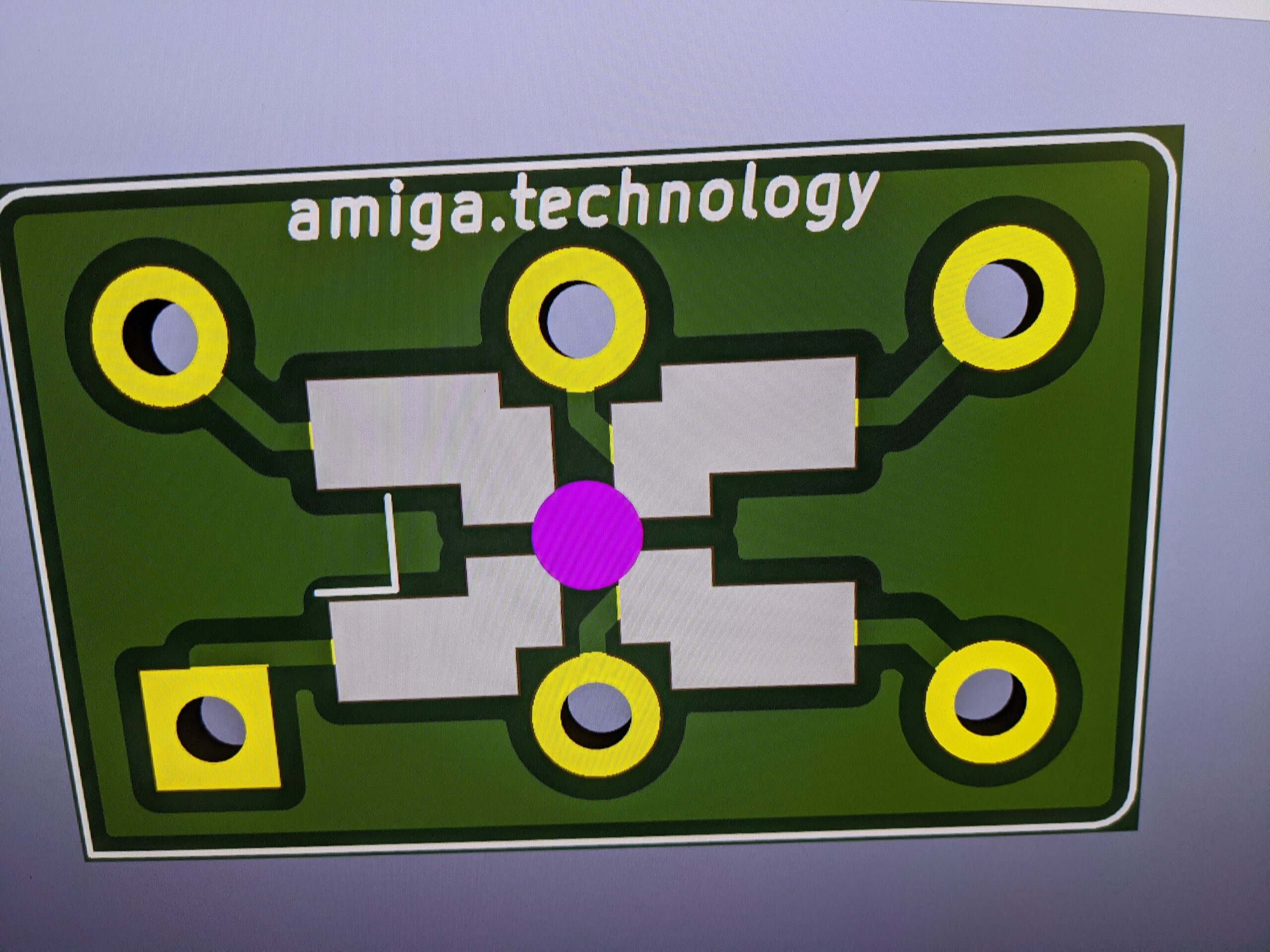 Being a hardware developer in 2020 is almost as easy as being a software developer in 1980. You basically need a computer and a lot of patience. Once my KiCad design was done, the first version was quickly uploaded to OSHPARK. This place is fabulous. Want to try some hardware really quickly? Get three boards of decent build quality and great looks for two bucks in the mail, with no delivery fees. It's almost paradise.