When I got my A4000 late last year, I could not have been a happier kid. I fleas surprised to get it for a fabulous price and it arrived just in time before the holidays.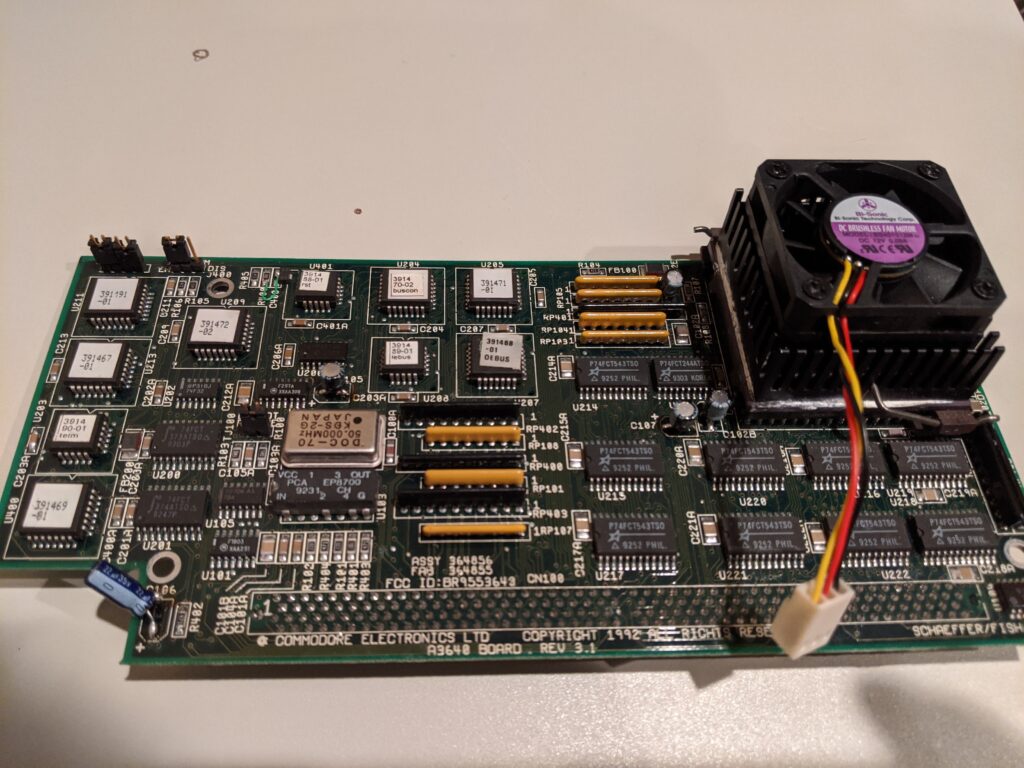 That joy lasted until I noticed that there was no mouse, a Super Buster r6 (WTH) and a semi-professionally done replacement of all the capacitors on the board. Unfortunately through hole caps were used in the recap process.
You will find enough discussion about this on the internet, and people will suggest all sorts of craziness, like twisting off old caps or putting through hole caps on SMD pads. These are all terrible ideas. Don't do it. If you have an Amiga (or any 30yr old computer), do it right or pay somebody to do it right. Recap services are not expensive and are definitely worth it.
One of the tricky parts is that the silk screen on the A3640 is incorrectly showing the direction of three capacitors. Make sure to consult the schematics.